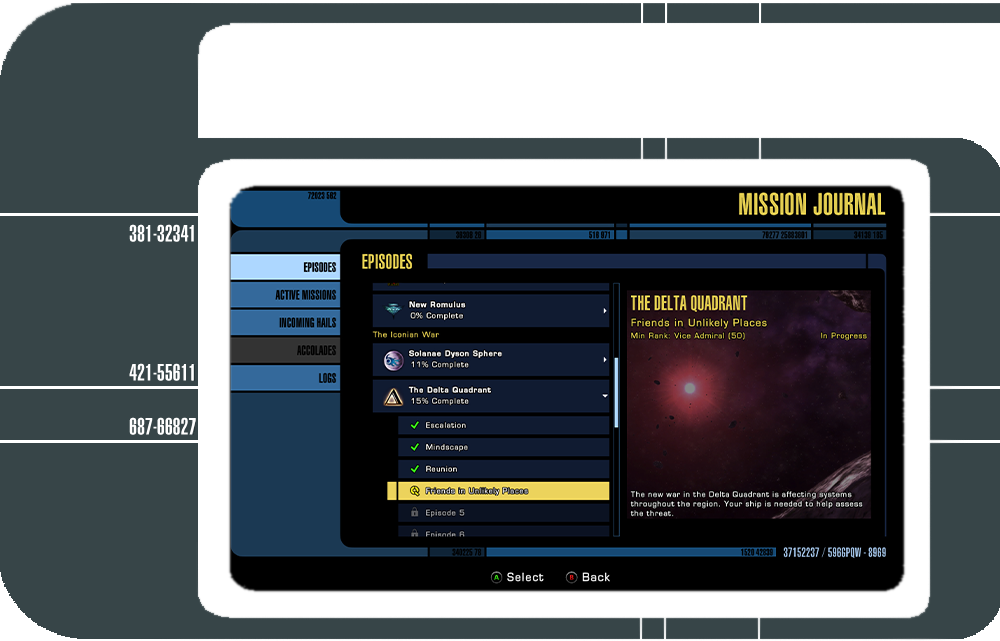 Upon its release on Xbox One and PlayStation 4, Star Trek Online will have the benefit of six additional years of development (from its PC counterpart) to provide extra content above and beyond what a player might expect for the launch of any other game. As we assemble all these pieces of content into their new console form, we've taken extra measures to ensure that players are directed to all the different and disparate parts of the game and they are able to experience our story in its entirety.
One of the biggest challenges we encountered has been that one of the major tools we utilized in directing players to new content is marketing campaigns centering on new zones or new chapters of our story. Since all of this content will be available to console players from the start, we can't rely on featured events to tell players where they might be interested in exploring. Instead, we've focused on reimagining our mission journal and the story it presents to all players. We've built new mission categories for our adventure zones and decoupled their mission progression from their related reputations so as not to prevent console players from experiencing these missions in the order they are intended to be played.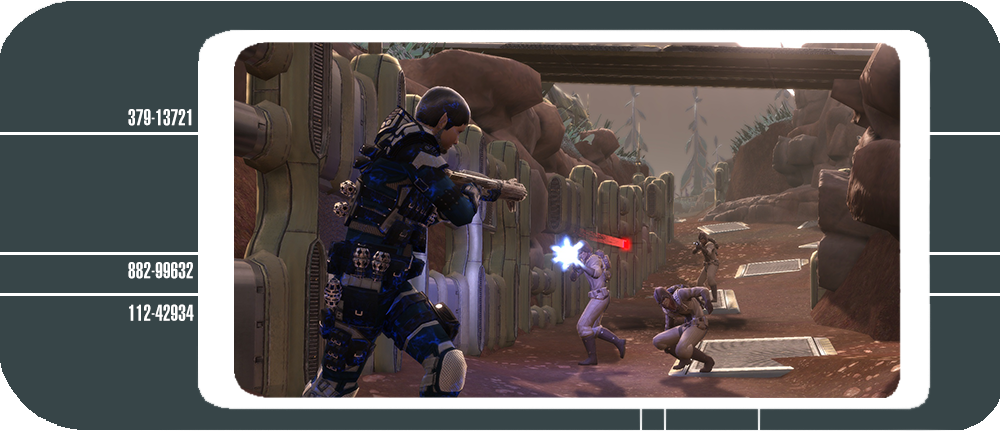 Additionally, we've taken a hard and close look at every single mission in Star Trek Online in order to ensure that each mission lives up to the standards for quality we've set in all our recent releases. There were many outdated missions that actually detracted from our overall story that we have now removed in an effort to focus players on our fantastic story. In other cases, we were able to remove daily missions and add their rewards directly to the base rewards of whatever feature they directed you to play, so you can now get those same rewards without the added work of obtaining an additional mission.
There are a lot of changes happening, and the end result is a directed story experience without any distractions to prevent you from enjoying it. We look forward to sharing this high quality Star Trek experience with all console players.
Charles Gray
Lead Content Designer
Star Trek Online