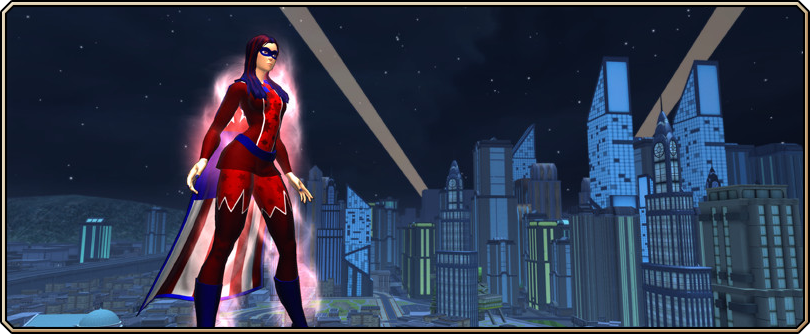 Celebrate your Stars and Stripes!

Calling all patriots! Freedom prevails with our latest 4th of July update. We're giving you all the necessary tools to continue your crusade for truth and justice! Fight for your freedom with our two newest items for Champions Online: the Stars Tights and new Liberty Grav Bike! These new invaluable options give you the ability to show your national pride.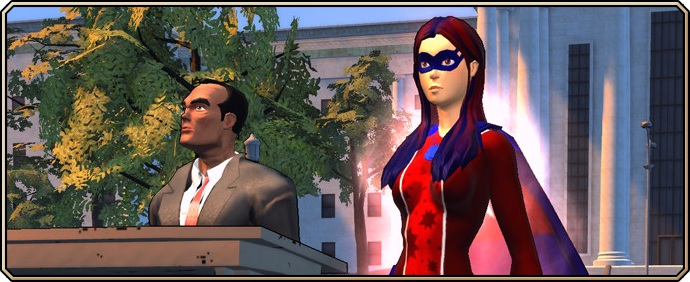 Stars Tights

We're pleased to announce our newest iconic look for Champions. What's more American than a superhero in tights? Stand true to your country this 4th of July with our new Stars Tights, for only 475 ZEN. These tights come in a wide variety of styles to show your pride. Choose from 10 different patterns to mix and match with.
Remember Champions, this is a opportunity to prepare for the 4th of July Costume Contest that's being held by the Patriot Act. For more information on the player-run contest and all the awesome prizes you can get, check out our blog here.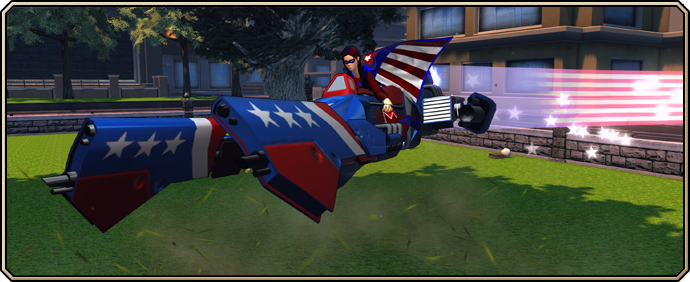 Liberty Grav Bike

Celebrate this 4th of July with the new Liberty Grav Bike. This bike uses your booster to charge ahead, trailing with an American flag with the rockets red glare. This new grav bike is equipped with the Micromunitions Mark 2! The bike is also equipped with a total of 7 MOD slots: three Weapon, two Defensive, and two for Support. The Liberty Grav Bike is normally 1650 ZEN, but for a limited time only you can get it for 50% off! From 7/3 at 8AM PDT to 7/10 at 8AM PDT, the Liberty Grav Bike is available for only 825 ZEN.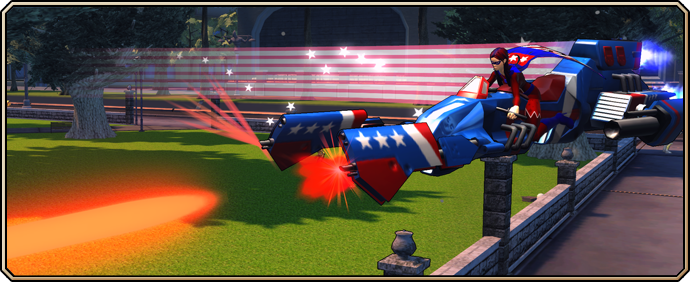 Charge ZEN now and pick up the latest items on the C-Store, or upgrade to Gold and get bonuses including freeform power selection, Gold costume sets, and Veteran Rewards!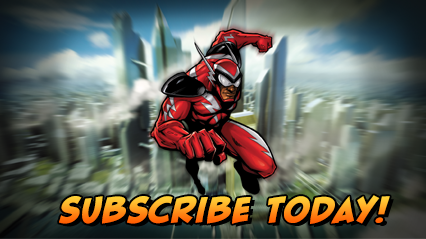 Want more game details and screens? Like Champions Online on Facebook for more fan-exclusive content and follow us on Twitter – tweet us your questions!