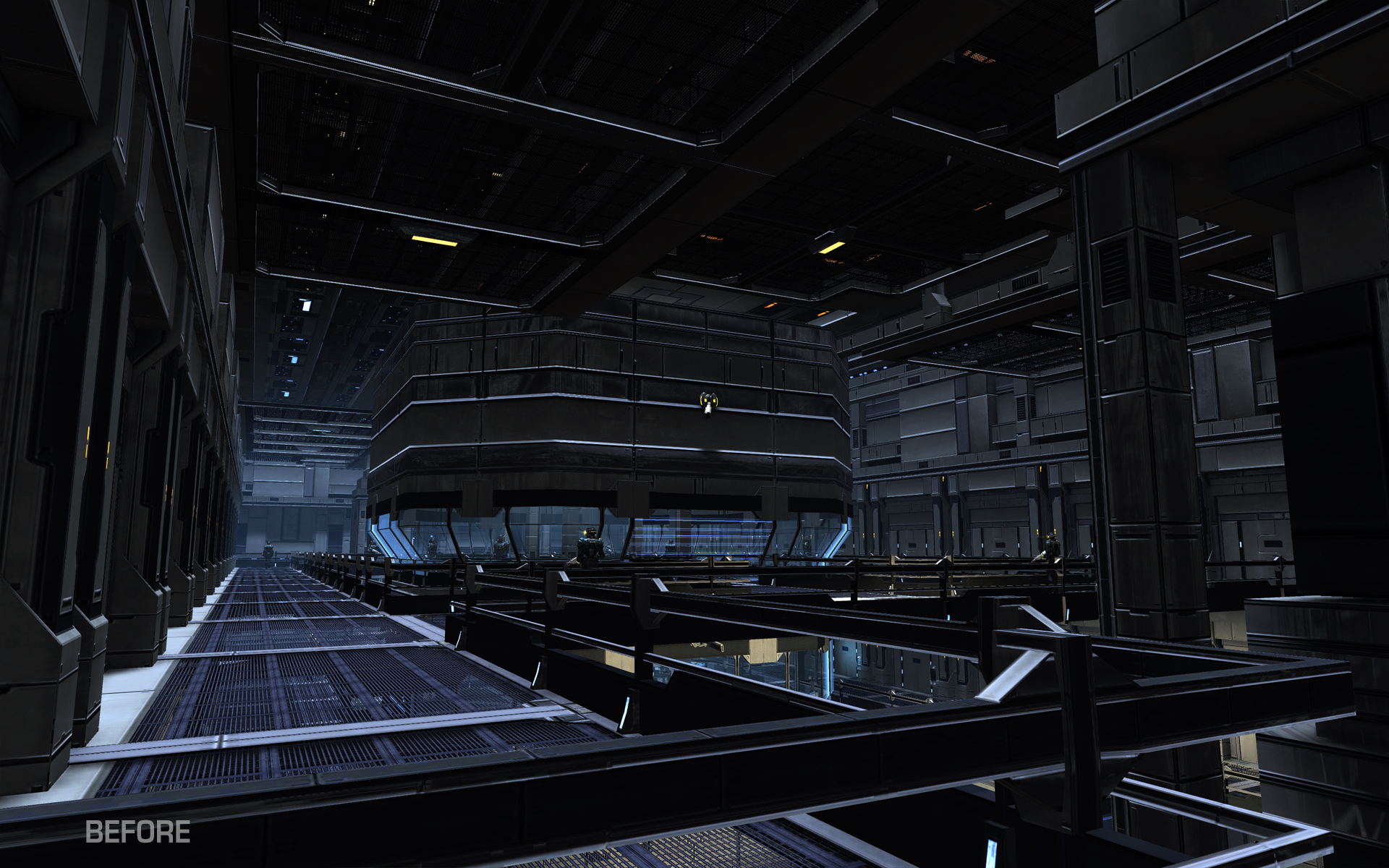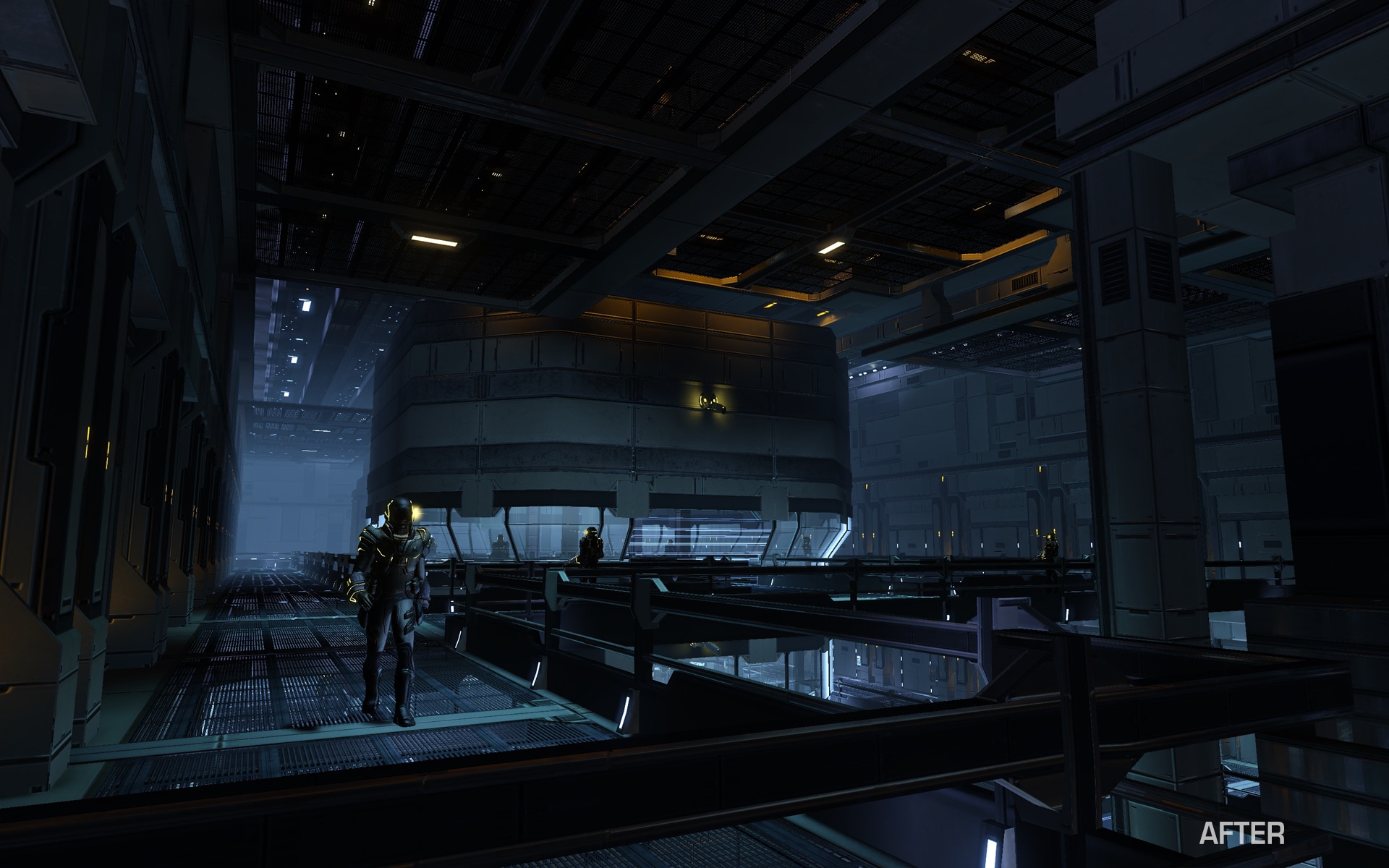 With Star Trek Online coming to console this fall, we're adding in a host of new lighting technologies significantly improving the visual quality of the game. Our deferred lighting, light probes, and improvements to our High Dynamic Range system help provide a more realistic lighting. With these new changes coming, every week we will post a before and after shot showcasing an area of the game so that you can see the progress that the team is making in updating the game's graphics and lighting.
This prison facility gets a whole new level of depth and color. The added lighting effects help highlight the walkways as well as give the architecture more definition.
Stay tuned to next week for even more screenshots!