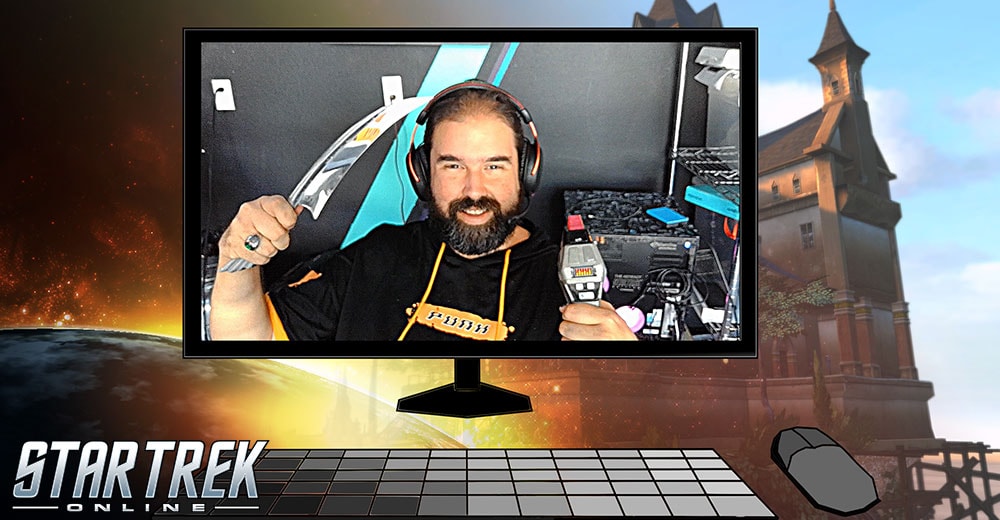 Captains and Adventurers, all! We come to you with tidings! (Is that how the Neverwinter folks speak? We'll get there.) For those of you who don't already know me, my name is Mike Fatum, also known as Ambassador Kael, and I am the Senior Community Manager at Cryptic Studios. In the past few months, there have been some shifts in how Community operates at Cryptic, with the amazing, talented, and a hundred other adjectives Julia Fredrickson following her dreams into a Production role on Neverwinter. As she moves on to the next stage of her career, I'm also changing my responsibilities. As the Senior Community Manager, I am now in charge of Community for all three games at Cryptic Studios. I'm really excited to dive into Neverwinter more, while still making sure the communities of Star Trek Online and Champions Online are heard. Julia will still be around, especially answering all of the frantic questions I'll have about Neverwinter, and you'll probably still see her on livestreams talking about the features she's producing! And speaking of livestreams:
One of the things I love to do here at Cryptic is connect you all to the developers via live streams. It's a great way to get feedback directly to the team, and also for all of you to get to know us better. As the CM for Neverwinter, I want to get Driftwood Tavern Presents happening more regularly. Initially, I was looking into adding yet another night of streaming to my week, but I don't think I can do that and also keep up the rest of my new and old duties. So instead, both Driftwood Tavern Presents and Ten Forward Weekly will be moving to a bi-weekly schedule, alternating Tuesdays at 4:30 pm PT, on our Twitch Channel, Facebook Page and Youtube Channel. This starts next Tuesday, May 16th, with the first bi-weekly Driftwood Tavern Presents.
To sum up:
Tuesday, May 16th
4:30 PM PT
Driftwood Tavern Presents
Tuesday, May 23rd
4:30 PM PT
Ten Forward Weekly
Etc. This alternating schedule will continue unless we need to change it for some reason. Thanks folks, I'm looking forward to getting to know a new community, while still serving the two communities I love so much in Champs and STO.