Minsc i Boo po raz pierwszy trafili do świata Dungeons & Dragons już w 1998 roku wraz z premierą Wrót Baldura (Baldur's Gate). Po konflikcie z Jonem Irenicusem, Minsc i jego kompan stworzyli grupę o nazwie Pięść Sprawiedliwości, wyruszając w podróż po krainach i słuch po nich zaginął…
Do czasu, aż pomnik pozornie upamiętniający ten duet stał się samym duetem! Po powstrzymaniu wiarołomnej magii sprzed lat, Minsc i Boo wracają do Zapomnianych Krain. Po latach w niewoli, ten altruistyczny duet powraca na ścieżkę walki ze wszelkim napotkanym złem.
"Tam, gdzie idzie Minsc, zło schodzi z drogi!"
Niekończące się konflikty mające miejsce w Neverwinter sprawiają, że jest to idealne miejsce dla Minsca i Boo. Po dotarciu do miasta bohaterowie dowiedzieli się o niebezpieczeństwie czyhającym ze strony Kultów Pierwotnego Zła. Wraz z powstającymi w krainach coraz to kolejnymi świątyniami, balans żywiołów został zakłócony, jednak nie uszło to uwadze Szmaragdowej Enklawy. Ta organizacja druidów przysłużyła się już Wybrzeżu Mieczy, walcząc ze smoczym kultem, którego celem było uwolnienie Tiamat. Arcydruid Morningdawn przybył do Neverwinter, niosąc ze sobą dar w postaci Drzewa Równowagi Żywiołów, które stało się nowym elementem Enklawy Protektora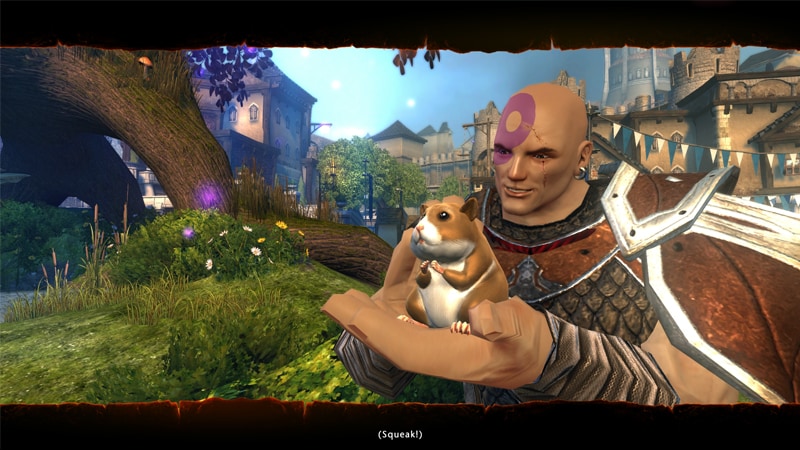 Gracze, którzy wyruszą na przygodę z Minsciem i Boo będą szukać nasion gromadzonych przez kultystów, które potrzebne są do nakarmienia Drzewa Równowagi Żywiołów, tym samym wspierając defensywę Neverwinter. Porywcza natura Minsca w walce ze złem sprawiła, że łowca ten szybko wcielił się w rolę detektywa, który przekopie się przez każdy zakamarek terenów otaczających Neverwinter w poszukiwaniu wskazówek pomocnych w walce z Kultem.
Dołącz do Minsca i Boo już 7 kwietnia, by stawić czoła Kultom Pierwotnego Zła!