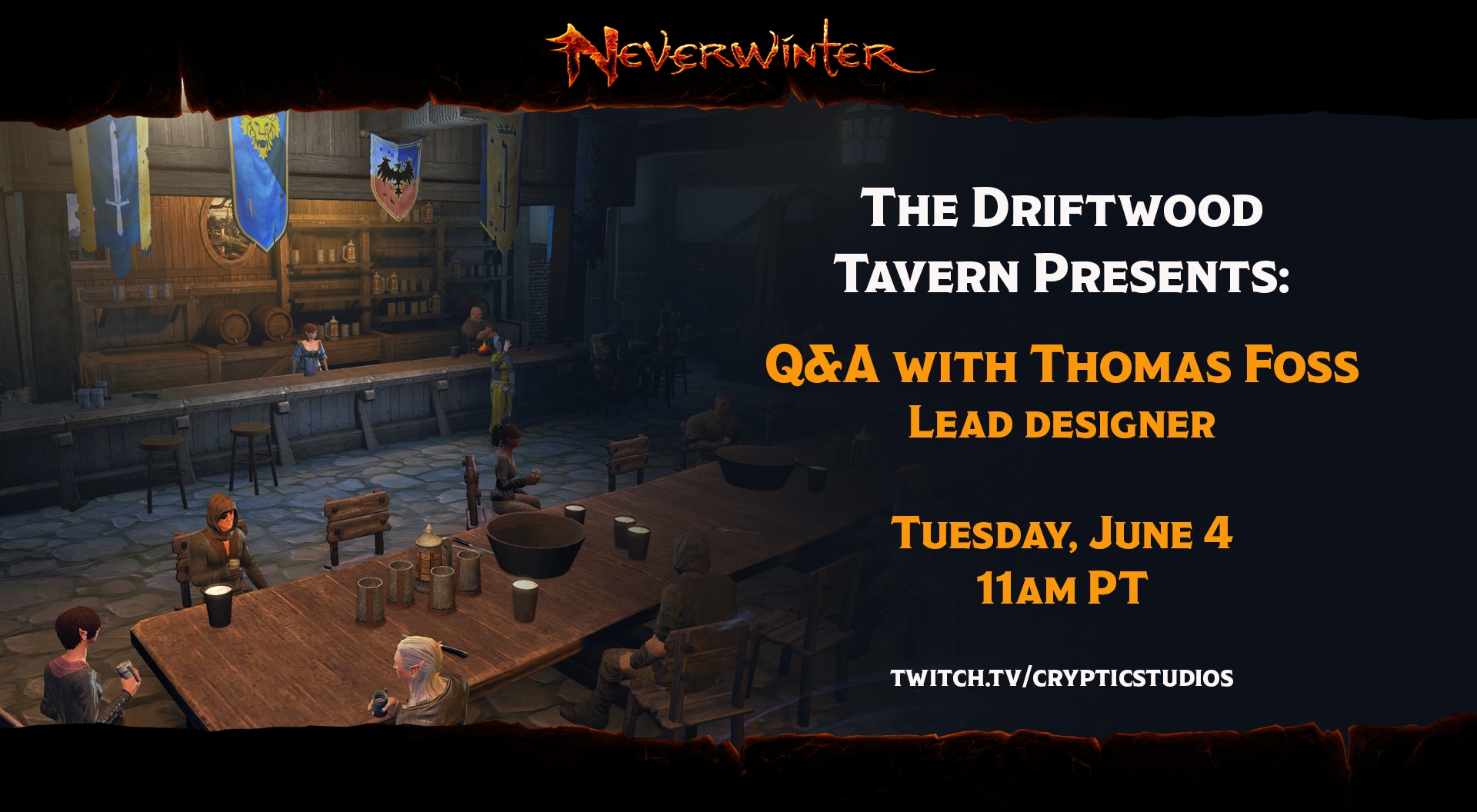 Lead Designer Thomas Foss joins us again for another edition of the The Driftwood Tavern on June 4! You can post your questions ahead of time on the stream forum thread.
When: Tuesday, June 4 at 11am PT (When is this for me?)
Where: twitch.tv/crypticstudios
Why: Coming to you live from Protector's Enclave, this is...the Driftwood Tavern Presents!