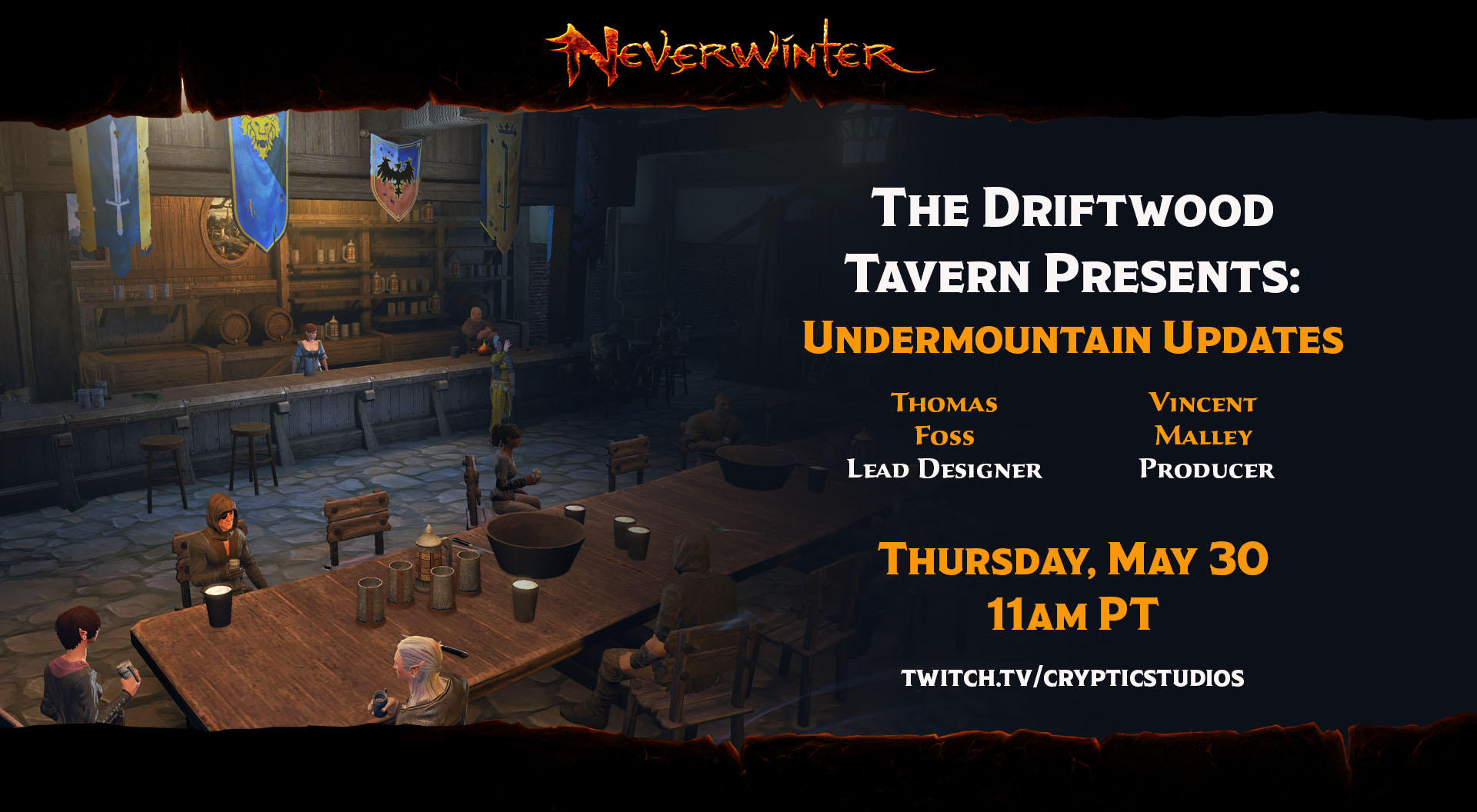 During this week's Driftwood Tavern Presents we'll be joined by Lead Designer Thomas "Mimic King" Foss and Producer Vincent "Terramak" Malley to discuss the changes available on the Owlbear test server and answer community questions on this topic!
When: Thursday, May 30 at 11am PT (When is this for me?)
Where: twitch.tv/crypticstudios
Why: What sound does an Owlbear make?