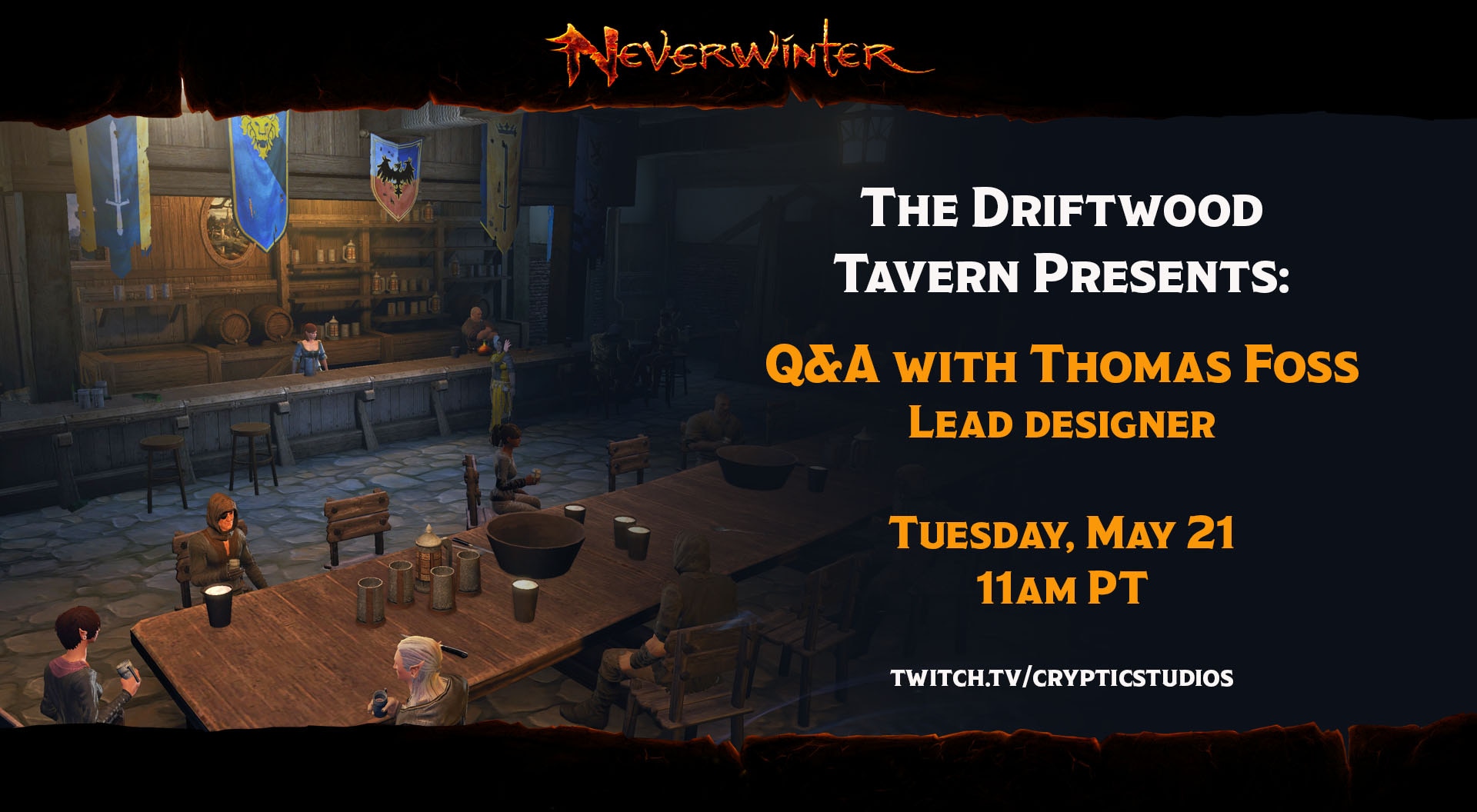 Lead Designer Thomas Foss joins us to provide an update on the state of Undermountain and answer community questions! We will be following up on some pending questions from the previous stream and opening up the floor to new ones!
For a follow up on the previous Q&A, go here.
When: Tuesday, May 21 at 11am PT (When is this for me?)
Where: twitch.tv/crypticstudios
Why: Follow ups and follow throughs!